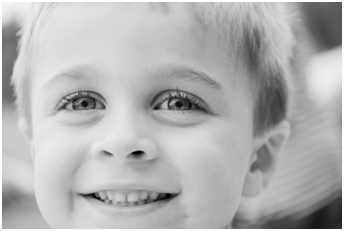 As the temperature climbs and the school year draws to a close, it can be easy to slip out of the "normal" daily routine. Even though summertime brings sunshine, swimming, relaxation, and sweet treats, it's vital that you stay on top of your child's oral health habits during this season. Just a few weeks of skipping proper dental care can lead to a whole host of problems down the line. To prevent tooth decay and other oral health issues, read the top five summer dental tips from your favorite pediatric dentist in Los Angeles, Dr. Moradzadeh.
Five Summer Dental Care Tips for Kids:
Schedule your child's dental checkup appointment at the start of summer. There is no better time to schedule one of those bi-annual appointments than the summertime, when your child is out of school and your family's schedule is more flexible. Many families wait until the end of summer to schedule their appointments, and no appointment times are left. It's important to schedule your child's routine checkup as soon as summer begins to ensure they can be seen by our trusted pediatric dentist in Los Angeles,
If your child travels extensively over the summer, make sure to pack extra dental care supplies and tools in their luggage. Items tend to get lost at summer camps, vacation properties, and friends' homes. You don't want your child skipping brushing for two weeks because of a misplaced toothbrush. Pack doubles of toothbrushes, toothpaste, floss and mouthwash.
Invest in a mouth guard if your child is involved in high-risk sports. In the summer, biking, water skiing, tubing, soccer, and rugby increase in popularity. If your kids participate in contact sports or other boisterous activities, encourage them to wear a mouth guard that has been approved by your child's pediatric dentist.
Limit your child's intake of sugary treats. With the ice cream truck driving down the road each night and the influx of lemonade stands popping up in your neighborhood, it can be difficult to resist sugary temptation. Remember to encourage your child to make healthy choices and try substituting artificial treats for natural ones like homemade popsicles, smoothies, or fresh fruit.
Be strict when it comes to pool rules. Slippery decks can lead to cracked teeth, broken jaws, and bloody mouths. To avoid a dental emergency this summer, make sure your kids follow standard pool safety rules including no running, no horse play, and no diving unless permitted.
This summer, have fun in the sun as safely as possible and be sure to take care of your child's pearly whites! To schedule regular checkups and tooth cleanings with our team at Crystal Dental, please visit www.CrsystalDentalCenters.com or call 213.748.8448. Happy Summer!